Certification Courses
At Global Fin X – Along with the professional qualifications we also offer various certification courses enabling real time practical experience to students with ISO recognized certifications.
Why Robotic Process Automation (RPA) ?
Automation is the new trending concept and every company is trying to implement in their operations thus moving towards true digitalization

With the COVID crisis, welcoming these Robots Process Automation Bots has become a need of the hour thing for increasing efficiency and reducing Costs

More than 95% of the activities of Finance, Audit, Taxation etc are proposed to get automated by these Bots (The Digital work force) thus leaving us jobless provided if we don't upskill ourselves

Grab the early bird advantage by learning about the need of the hour topics in this Digital world from a Chartered Accountant
Last but not least – Stay updated Stay Chartered!
Requirements?
Any Finance Professional (CA/CS/CMA/MBA's) or any Tech enthusiasts with keen attitude of learning the new Fin tech revolutions
No Prior requirement of any tech knowledge as the course is designed in simple yet detailed terms specially for finance professionals
Why Tally ?
Tally is the world's most powerful concurrent Multi-Lingual Integrated Business accounting software. Users can create their own names for their accounting data in their own desired language.
Tally enables its users to work with multiple companies accounts simultaneously and update information in real-time as soon as voucher entries are made.
Small and medium enterprises (SME) need ERP software to manage three critical functions – accounting, inventory, and compliance, as it comes with One Stop Solution for the same.
Tally provides comprehensive solutions revolving around accounting principles, inventory and data integrity.
Requirements ?
1. Basic Knowledge of Computers
2. Basic understanding of Accounts
3. Ability to understand English
Why MS. Excel?
No matter how many rows and columns of content/numbers you have, it just gives the addition/subtraction/division or any other numerical value in a matter of seconds with its formulas.

This makes it easy to get the tallies in a fraction of seconds.

It is very easy to quickly edit and adapt the data. You can add any new data/edit the existing data as per your requirement.

You can analyze large amounts of data and create various graphs, patterns and trends to influence your decisions. You also have features to sort, filter and search certain data easily and quickly. You can make tables, pivot tables, v-lookup, h-lookup, macros and other data items to help your decision making.

Spread sheet data can be transformed into various types of graphical displays with conditional formatting for the graphical presentation and printing purposes. This makes it easy for the learner to identify current trends and to jump into conclusions.
Requirements ?
1. Basic Knowledge of Computers
2. Ability to understand English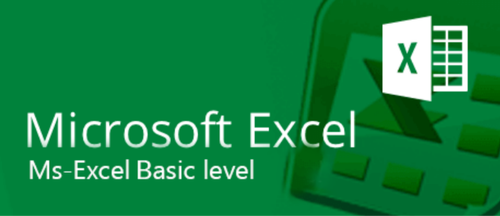 Why CFA – Investment Foundations® Program?
The CFA Institute Investment Foundations Program covers the essentials of finance, ethics, and investment roles, providing a clear understanding of the global investment industry.
Certified Candidates have a common understanding of industry structure and terminology, regardless of job function or geographic location.
Gain the knowledge to identify issues and the confidence to speak up. Get a better sense of your role and how you connect with the complex industry at large.
Work more effectively with global colleagues by understanding industry functions, building stronger relationships and raising your professional competence.
Requirements ?
Candidates who successfully pass the online exam earn the CFA Institute Investment Foundations Certificate, demonstrating a mastery of core foundational principles of the investment profession.
There is no education or experience requirement. Upon registering for the program, you must meet the following in order to unlock the final exam:
• Wait 30 days from the time of registration

• Achieve 70% or better on Mock Exam A

• Achieve 70% or better on Mock Exam B
Embrace the Financial Professional in you.